The Martine Clarke Charity Challenge 2019
The Prudential Ride London, in aid of Guide Dogs for the Blind
The Ride London takes place on Sunday the 4th August, and starts at 05:45am in the Queen Elizabeth Olympic Park, and follows a 100 mile route through the capital and through the county of Surrey. Significant parts of the route include hills and climbs that were used in the 2012 olympics.
The 100 mile route finishes on the Mall in central London.
About Martine
Martine has been a guide dog owner for 35 years and has owned six guide dogs. She has been an active guide-dogs supporter for many years, and can often be found giving talks, supporting numerous fundraising events, or undertaking special challenges, including a parachute jump in 1987, a walk around Rutland Water in 2004, and driven a car down the Great Barford Bypass in 2006, and even taken-off and landed a plane.
Guide Dogs for the Blind have provided Martine with each of her six dogs over the years, and Martine could not function without one. April gives Martine the independence and confidence to get out-and-about. Of course, when it comes to cycling, April has a stand-in! Introducing David, who is a proficient marathon runner, walker, swimmer and cyclist. David will be Martine's tandem guide for the Ride London 2019 event.
About David
David is a keen runner having completed over 16 marathons ( including the first London Marathon in 1981), with more recent marathons including London, Edinburgh, Boston (USA) Valencia and Helsinki. He is an England Athletics Running Coach and a member of BRJ Run and Tri.
He is looking forward to being Martine's guide for the day!
About April
April is a 9 year old Alsatian / Retriever cross, she exhibits all of the traits of her parents, in that she is very good at fetching, but when she brings the item to you, rather than handing it over, she guards it!
A Special Message
Martine would appreciate any sponsorship in aid of Guide Dogs for this event.
A link to Martine's Virgin sponsorship page can be found here.
Supported By
David Newton - pilot
Barclays Bank, Eastern Region
Guide Dogs for the Blind
Jane Gustafsson - training pilot
Roland Gustafsson - "Roland Rescue", roadside assist
Rutland Cycles - technical support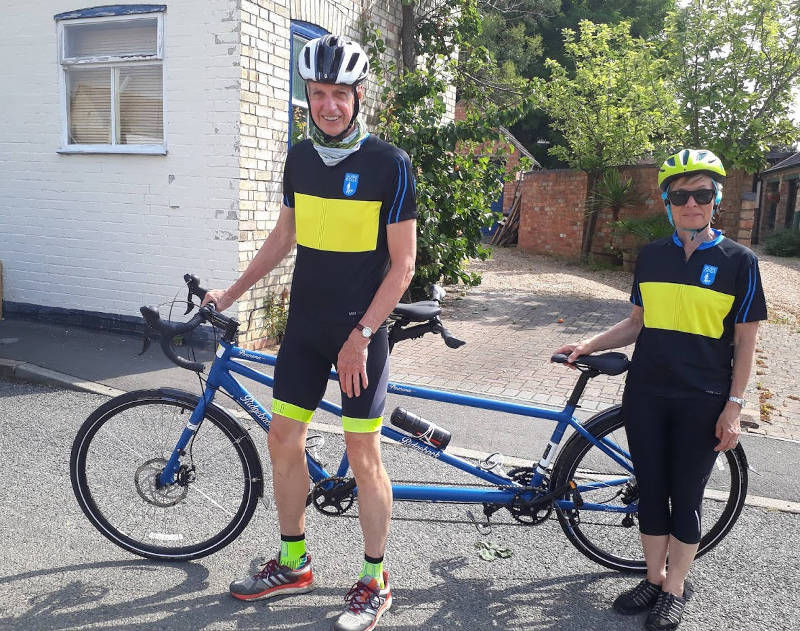 Martine getting ready to practice with her guide, David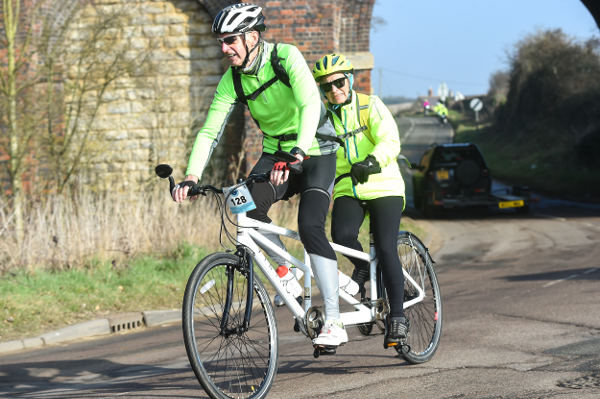 Martine, supported by David, in the middle of the Peterborough cycle event
April is Martine's sixth guide-dog
The Ride London event takes place on the 4th August
The GDBA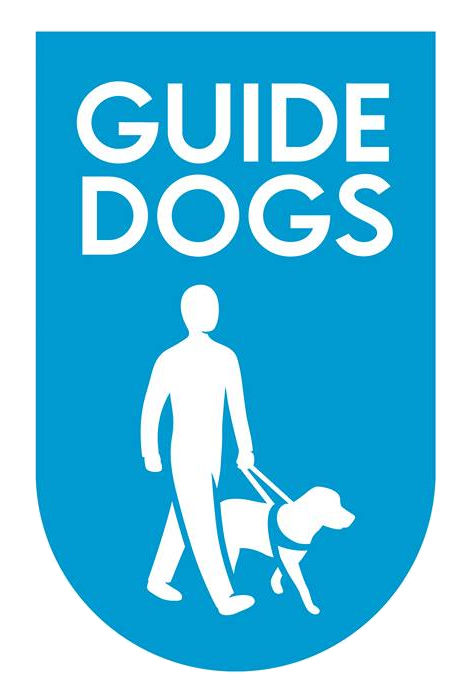 At any one time the Guide Dogs for the Blind Association supports about 5,000 guide dogs in the UK.
Every year they breed over 1,200 guide dog puppies, some of which go on to become brood bitches and stud dogs.
It costs the Association £56,000 (raised through voluntary donations) to breed, train and care for each guide dog.
The working life of a guide dog is about seven years and many guide dog owners have several dogs during their lifetime.